Learnchess 1NaturalDisaster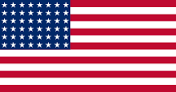 Profile
About
Contributer since: 12/31/15
Name: Christian Friedman
Analyzed games: 4
Puzzles: 17
Articles: 2
Have any questions about the site? Contact me! My real name: Christian Friedman. Hi learnchess friends, I have been asked to post videos for a while, and now, i have finally gotten around to it. I will post high quality videos, that are short, but explain ways to play better, and exlplain fundamental chess knowledge. Planned videos are as follows: Chess Fundamentals: From Starter to Novice With over 20 videos that explain how to begin play, and eventually grow to be a Novice (beginner) level. Chess Fundamentals: From Novice to Intermeddiate This section will cover a wide ammount of core basics to get your rating to over 1600 and beyond. Spectacular Puzzle List This section covers the most amazing puzzles ever created, over 30 or 40 three minute videos will be in this category. Opening Traps A: The Classics These videos will cover many of the old chess traps to help you win in under 20 moves. Opening Traps B: The New Age The new age of Traps. To help you gain a decisive advantage in incredibly common opening positions. Top Ten GrandMaster Games of All Time A top ten list of the BEST Grandmaster games ever played. 1ND Opening Repetoire for White And Black Simply covers my favorite openings, how to play them, and why they are, (in my opinion) the best you can play. Etc. This section covers other things, not certain what they are yet. Okay, so that's what is planned for the rest of 2016, and into 2017. I will hopefully upload 2 or 3 of these a week, if not more. I hope you enjoy these videos, and I'll see you soon. Bye.
Favorite chess web
http://www.chess.com/
Analyzed games by 1NaturalDisaster
Puzzles by 1NaturalDisaster
Articles by 1NaturalDisaster
Want a profile like this?